for your everyday
restaurant
coffeeshop
grocery
retailer
purchases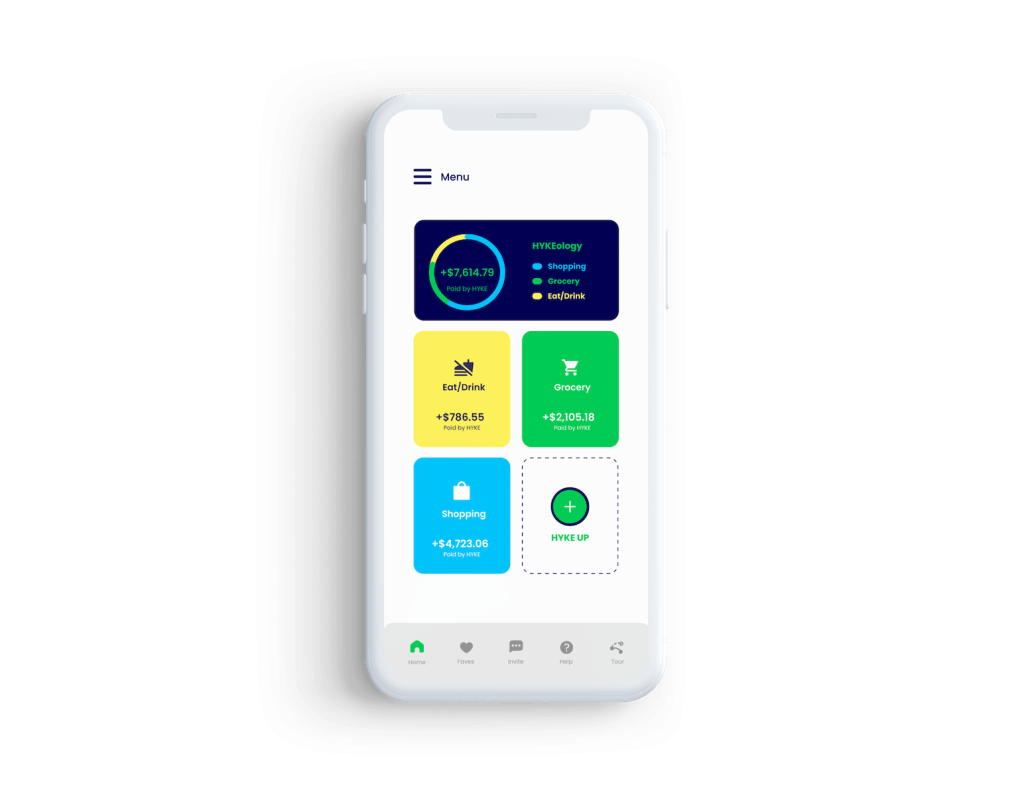 We get swayed by deals for products we don't need!
 or duped into spending more to collect points that take forever to add up!
No need to collect points or search for coupons!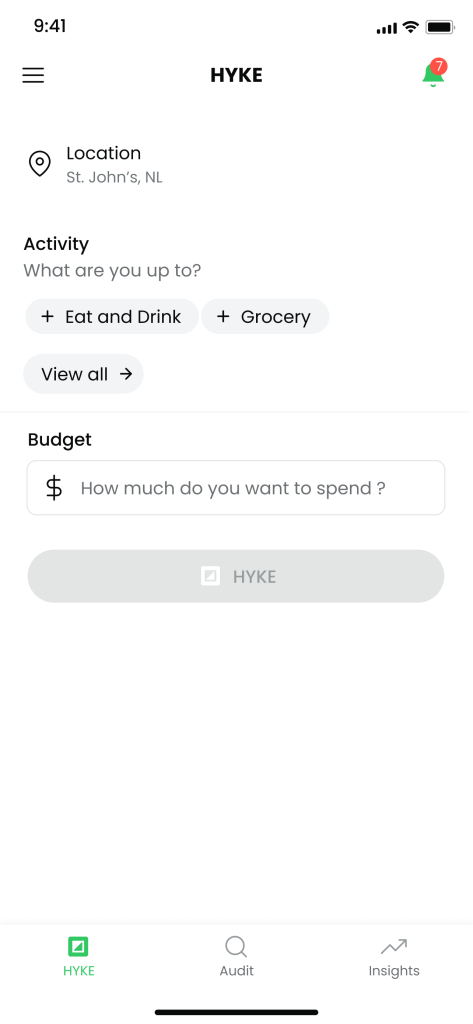 You're different, so is your journey!
Valid only for "X" and not for "Y"? you won't see that with HYKE!
We crafted a solution with
no points
no coupons
no cashback
Simply
Instant Cash Upfront!
It's FREE
to HYKE
As a HYKER, you'll get unlimited HYKES
It's free to join, and free to use
Too good to be true? Here's how it works:
HYKE collects promotional fees from our business partners
Personalized cash offers are created through our platform
HYKERs browse available offers and redeem their cash upfront!
HYKE is the next-generation savings app that gives you the freedom to indulge on your own terms. This ain't your grandma's coupon flyer: you won't find expired offers or menu limitations. It's not your dad's loyalty card, or your ex's cash back app either: you won't have to wait to be rewarded. HYKE is cash upfront, so you can get more of what you want.
It's easy to HYKE. Simply tell us your budget and what kind of activity you're looking for. You can select the offer that you find most enticing, and use the cash upfront directly for your purchase.
HYKE is for anyone who spends money. So, HYKE is for everyone!
How do I create an account?
It's easy to set up a HYKE account. Simply download the app, tap the "create an account" button and follow the steps. Start getting that sweet, sweet cash right away. There's no credit check, no fees, no bank details needed. We don't even need your real name, just tell us what you like to be called 😉
HYKE can be used at our partner businesses: restaurants, coffee shops, grocery + convenience, retail and more! Keep an eye on the available offers in your area, as we're adding more business partners daily!
How long will it take to get rewarded?
Unlike cash back or points, HYKE rewards you instantly. We know that sometimes you need a little budget boost upfront. So go ahead, treat yourself!
When will HYKE be available in my area?
HYKE is based in St. John's, Newfoundland, and we are expanding across Canada in the near future. Keep checking back to see when you can get cash upfront in your city!
How does cash upfront work?
HYKE collects fees from our business partners to give our deserving HYKERS (you) free cash.
I have another question...
Win up to
$2,000.00
in prizes!*
For Canadian residents only!
By enrolling in the Waitlist, you confirm that you have read these terms and conditions, that you understand them, and that you agree to be bound by them. Joining the waitlist is defined as signing up with a valid email address for a spot in the HYKE waitlist queue for the HYKE UP app. We will use your email address to keep you in the loop for product updates and launches. 
We promise never to share, trade, sell, deliver, reveal, publicize, or market your email address with third parties in any way, shape, or form.